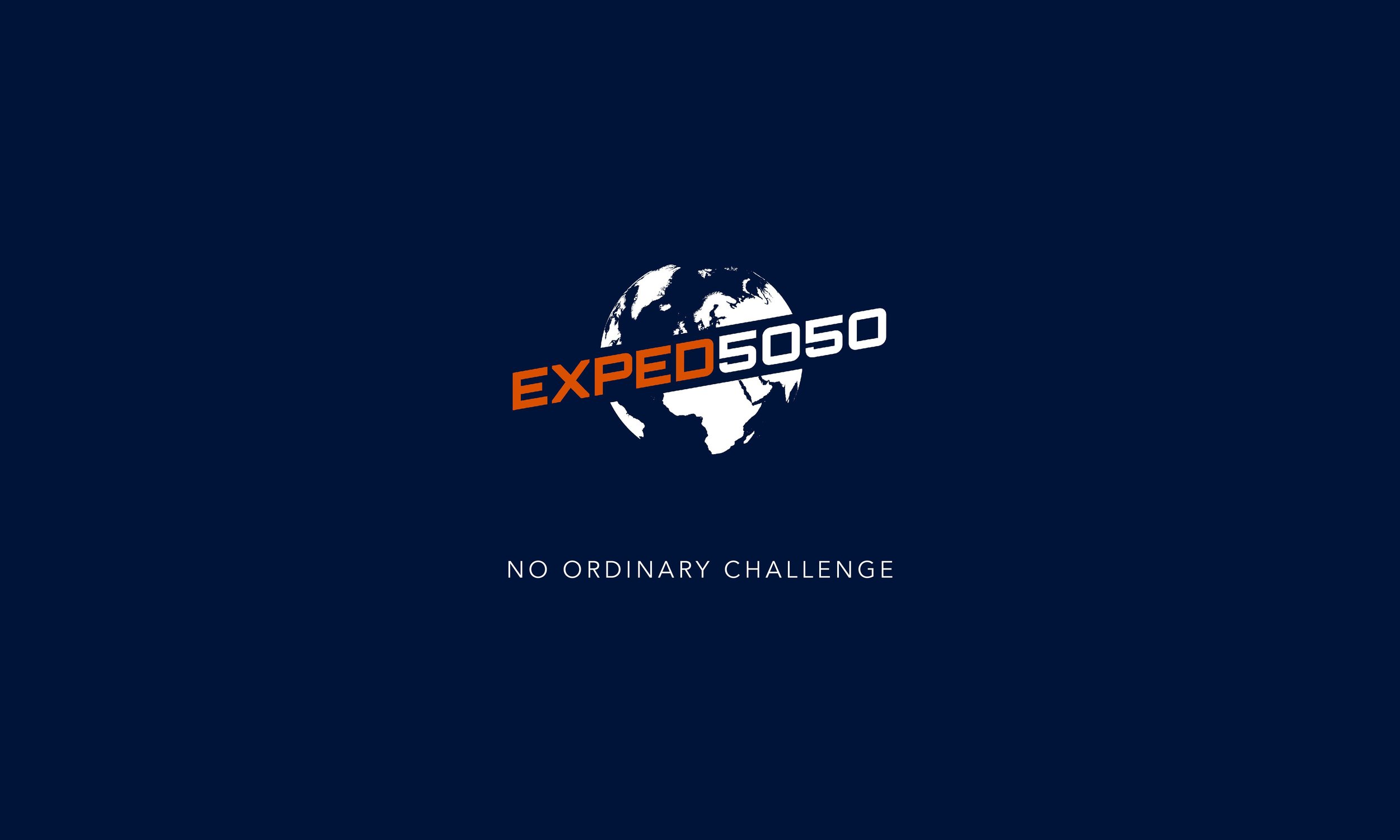 EXPED 5050 is a PERSONAL eight year global challenge, AIMING TO raisE £50,000 for the Royal Marines Charity and SBS Association.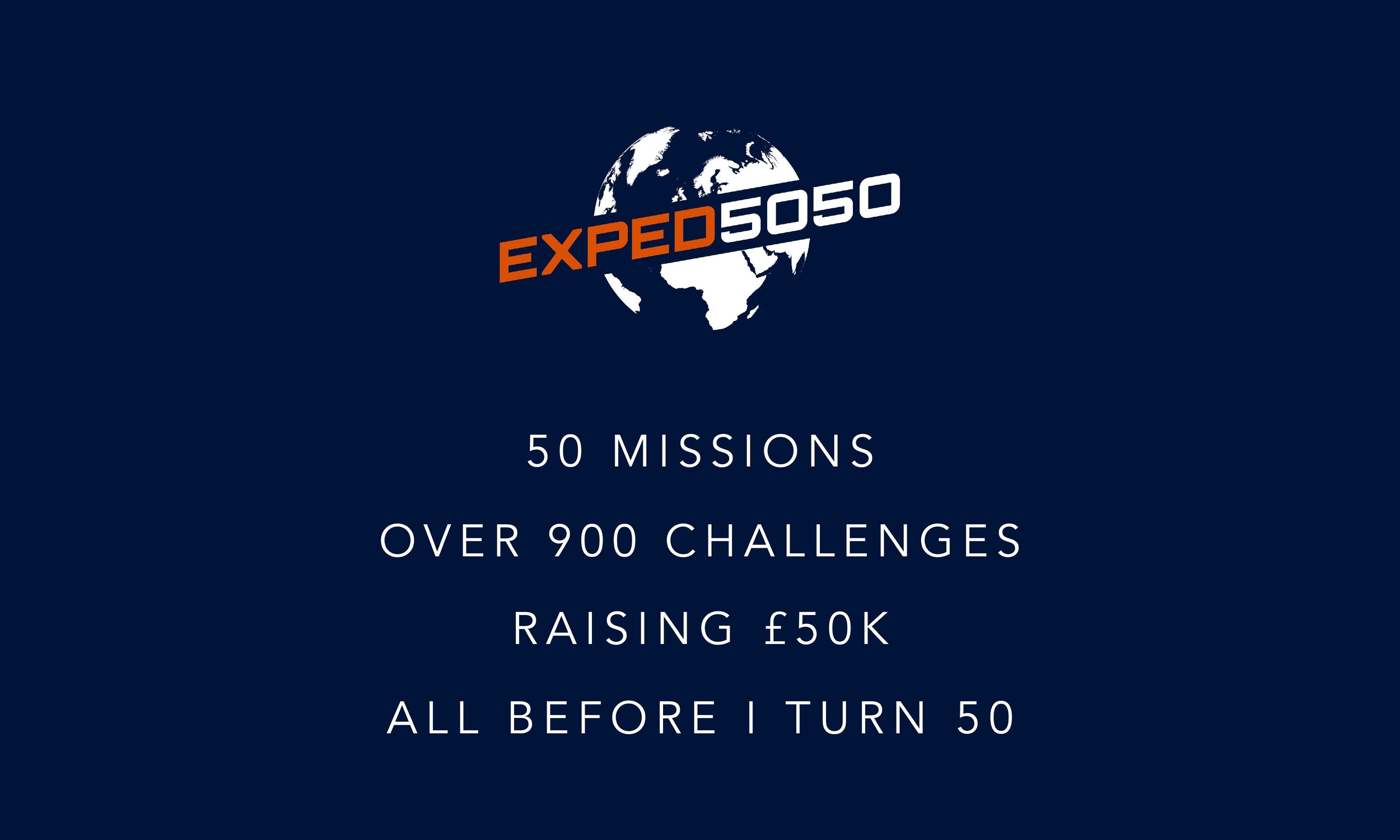 WHAT
I, Stuart Leach, have set up this challenge to push myself, raise vital funds and hopefully inspire others along the way. This challenge consists of me completing 50 unique 'missions' before I turn 50, with at least 18 missions having 50 sub tasks eg 50 marathons = 1 mission.
The missions vary from retracing my Grandfather's POW route from capture at Dunkirk to his final POW camp in Poland to conquering my fear of falling, swimming the world and interacting with 50 different sharks!
With over 900 elements, this is NO ORDINARY CHALLENGE
WHO
I'm an adventure athlete with a passion for designing creative challenges and exploring the world. Having the huge inspiration of my late Mum, who battled cancer twice, my ethos is to live life now and push the boundaries wherever possible, constantly exploring my own limits. Mountains, sharks and marathons all feature heavily in my life. I have 'escaped' from Alcatraz, summited over 10 country high points and I'm a two-time Ironman finisher.
I am a former reservist and avid supporter of Her Majesty's Forces. My father, his father and grandfather all served this great country. It has given me a lot of inspiration to create my most ambitious mission of the challenge - Dunkirk to Poland.
2020 will mark the 80th Anniversary of Dunkirk. What you wouldn't have seen in the film, was the British Expeditionary Force (BEF) forming the last line of defence to allow the allies sufficient time for the majority to escape the beaches from the advancing German Army.
My Grandfather, a rifleman in The Glosters, was part of the BEF and was subsequently captured just outside of Dunkirk. He spent 10 days shy of five years in two different POW camps, with his final one being Stalag VIII on the Czech / Polish border.
In May 2020, I intend to retrace his POW route by crossing the English Channel with the Flotilla of Little Ships to Dunkirk and running through five different countries to the final POW camp location in Poland.
In addition to all my EXPED missions, I am about to discover fatherhood, which will no doubt be one of the biggest challenges of my life - can't wait! To mark this occasion, I am abseiling off the hospital where we're having the baby, the day before the due date!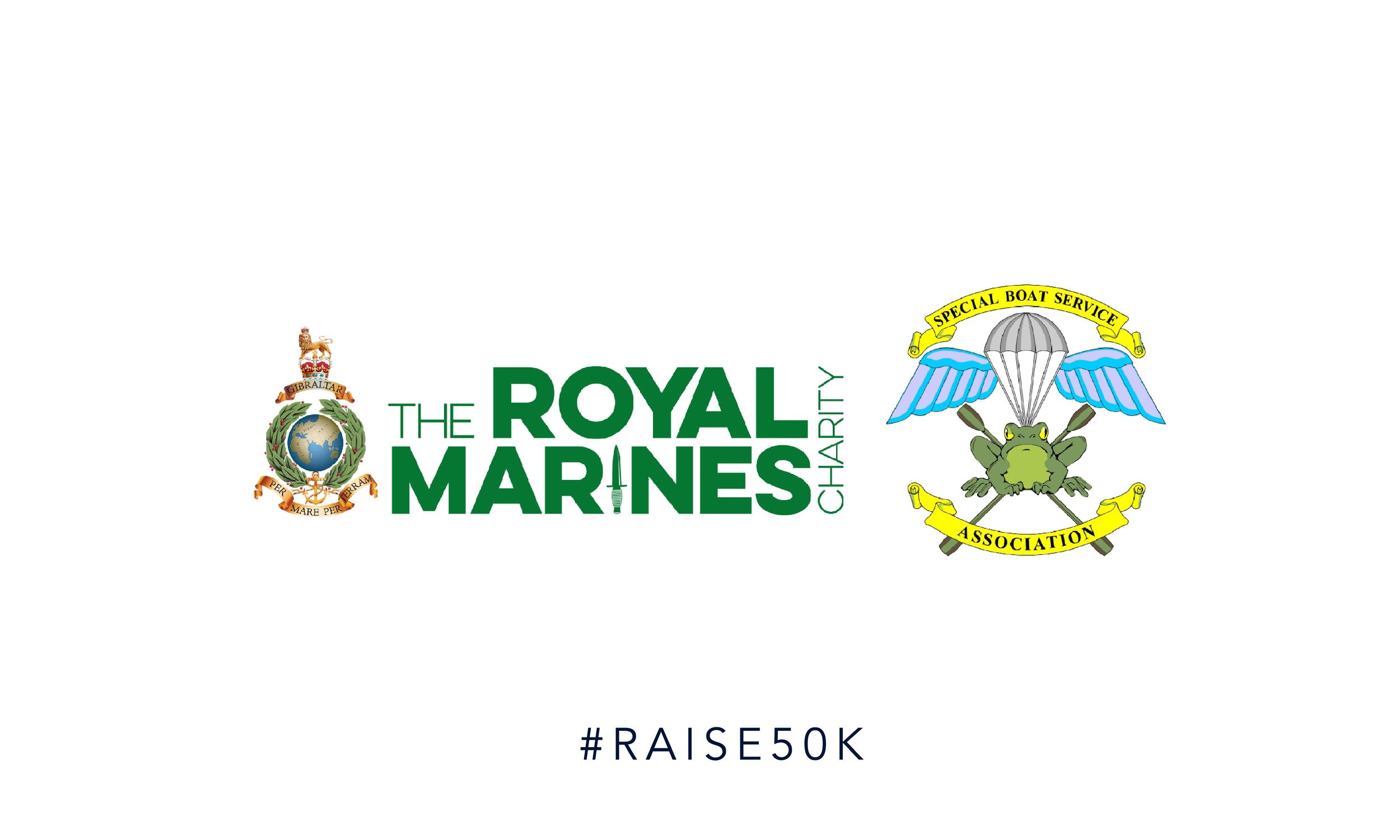 WHY
A lot of people roll their eyes when I tell them about my challenge, but it just drives me on. I've always been a bit single minded and when I set my sights on achieving something it's hard to deter me.
I wasn't always confident in my own abilities. School was tough, as it is for many. I was definitely in my late 20s before I found endurance challenges were my thing, and they started to really turn my life around. As well as improving my fitness and confidence, it showed me what can be achieved through great charity work.
Over the years, I have raised over £10,000 for a variety of charities including Walking With The Wounded and Royal British Legion (4040 Challenge), Street Child ( Sierra Leone Marathon and two schools to be built), and MacMillan Cancer (London Marathon x2).
With time to reflect, I realised that many a Royal Marine was instrumental in completing various challenges. And with the SBSA helping out with a previous one, it felt like a huge motivator to select the RM Charity and SBSA and give something back in return.
The money I raise will go to supporting the Royal Marines and SBS Operators and their families who need it most. 49% of the UK's Special Forces are made up of the Royal Marines, so arguably they are more likely to find themselves in harms way. Royal Marines in Afghanistan suffered disproportionate numbers of fatalities and very seriously wounded, including 155 disabled veterans. Last year alone, the RM Charity provided £15,000 in bereavement grants and also provided funds for prosthetic arms, each costing £10k.
Due to the duration and uniqueness of this challenge, I will also be collaborating with and raising awareness of, several other charities.